ECXO partners with The CX Academy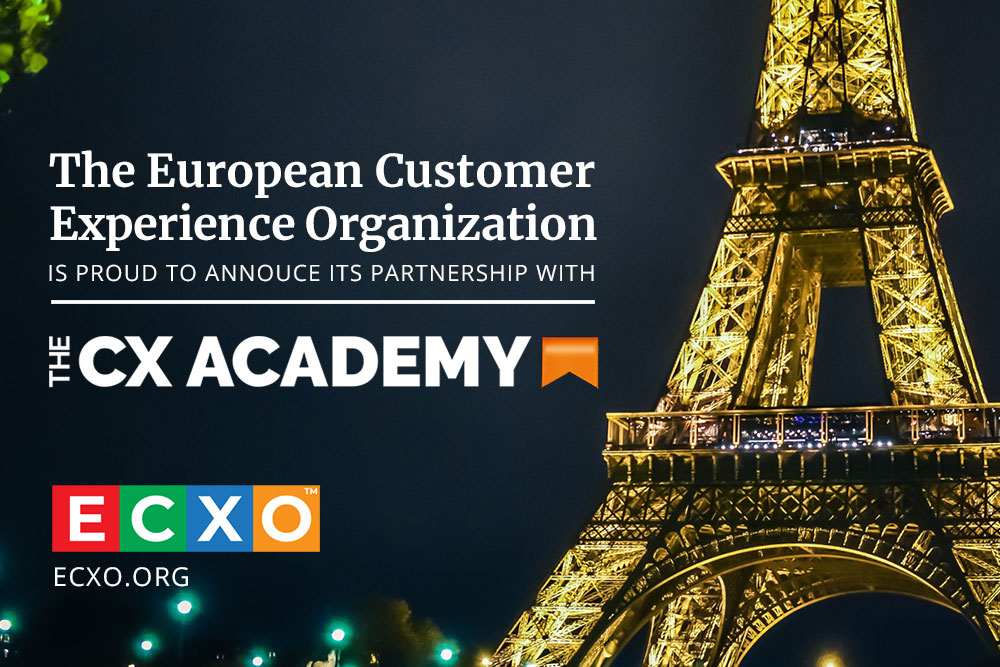 We're pleased that The CX Academy has chosen the ECXO – European Customer Experience Organization to be a partner of their top and practical CX education and certification program & we look forward to this fantastic collaboration. Come onboard for the open and free European Customer Experience Organization.
The Certification Program of ECXO and CX Academy
Deliver CX Excellence with globally-recognised, industry approved qualifications
Completing the Professional Certificate in Customer Experience and becoming a Qualified CX Professional will give you a wide and comprehensive understanding of all aspects of the discipline. It will ensure you have the knowledge, skills and tools to apply your learnings within your organisation.
To find out more visit our course page. Click here to become a member.
Want to see more articles like this?
Join ECXO today
Discover a community of leaders and organizations that are committed to working and evolving together to raise the collective customer and employee experience across Europe.
Have unlimited access to ECXO's unrivalled content.