Member insight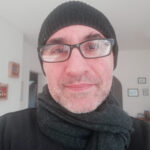 How AI and GenAI Are Shaking the Status Quo in Customer Experience (CX) As you
Read More »
events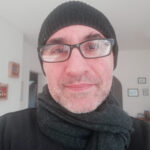 The European Customer Experience Organization (ECXO) is delighted to announce that Prof. Jan-Erik Baars will be our guest for
Read More »
events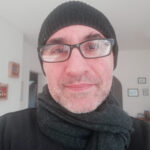 The European Customer Experience Organization (ECXO) is Proud to Present Karen Jaw-Madson – Innovator in 'Culture Your
Read More »
events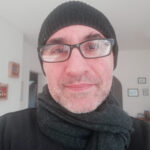 Customer Surveys are Dead! Learn how AI will replace them. The European Customer Experience Organization
Read More »
events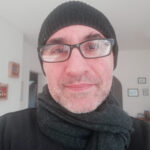 Join us at the European Customer Experience Organization event featuring a captivating presentation by Ilenia
Read More »
events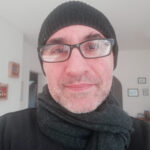 Join us for an insightful event presented by the European Customer Experience Organization (ECXO) in
Read More »
events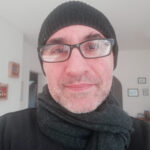 Can a Customer Data Platform Enhance Your Customers' Experience? Join us for an insightful event
Read More »
events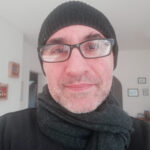 Can a Customer Data Platform Enhance Your Customers' Experience? Join us for an insightful event
Read More »
events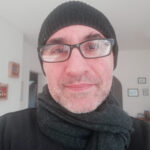 We are thrilled to announce and extend our invitation to you for an exciting and
Read More »
events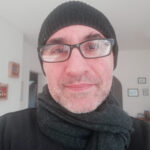 We are thrilled to extend an invitation to our upcoming event with only six days
Read More »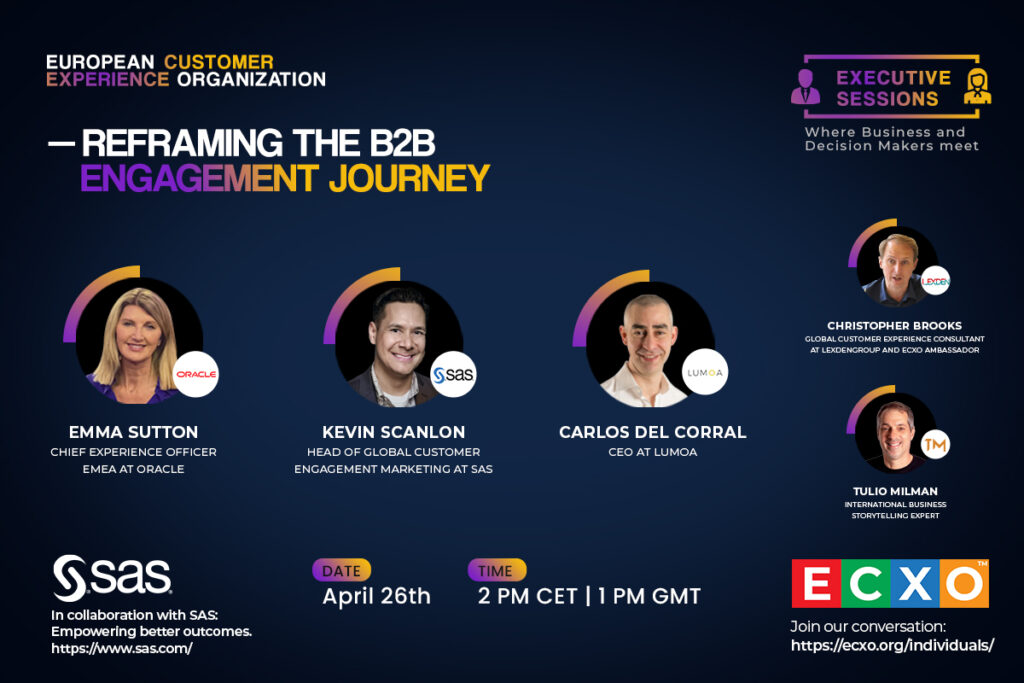 events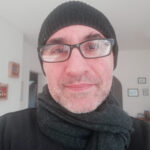 In partnership with SAS, the European Customer Experience Organization (ECXO) presents Reframing the B2B Engagement
Read More »
events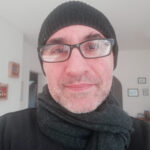 In partnership with SAS, the European Customer Experience Organization (ECXO) presents Reframing the B2B Engagement
Read More »
events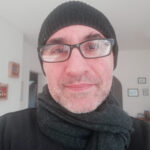 The ECXO- European Customer Experience Organization is thrilled to present Building a CX Driven B2B
Read More »
events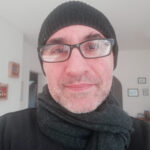 The European Customer Experience Organization – Upcoming Events, Research, and Activities for You
Read More »
News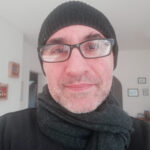 The European Customer Experience Organization is delighted to announce Joe Pine, discussing From #CX to Distinctive Experiences with our CX community. https://ecxo.org/customer-experience-super-events-from-cx-to-distinctive-experiences-with-joe-pine/
#experienceeconomy #servicedesign
Read More »
News
A Super CX Event: How AI Will Change the Status Quo in Customer Experience in 2022 – In partnership with Five9 and ECXO on February 23, 2 PM CET or 1 PM GMT
Read More »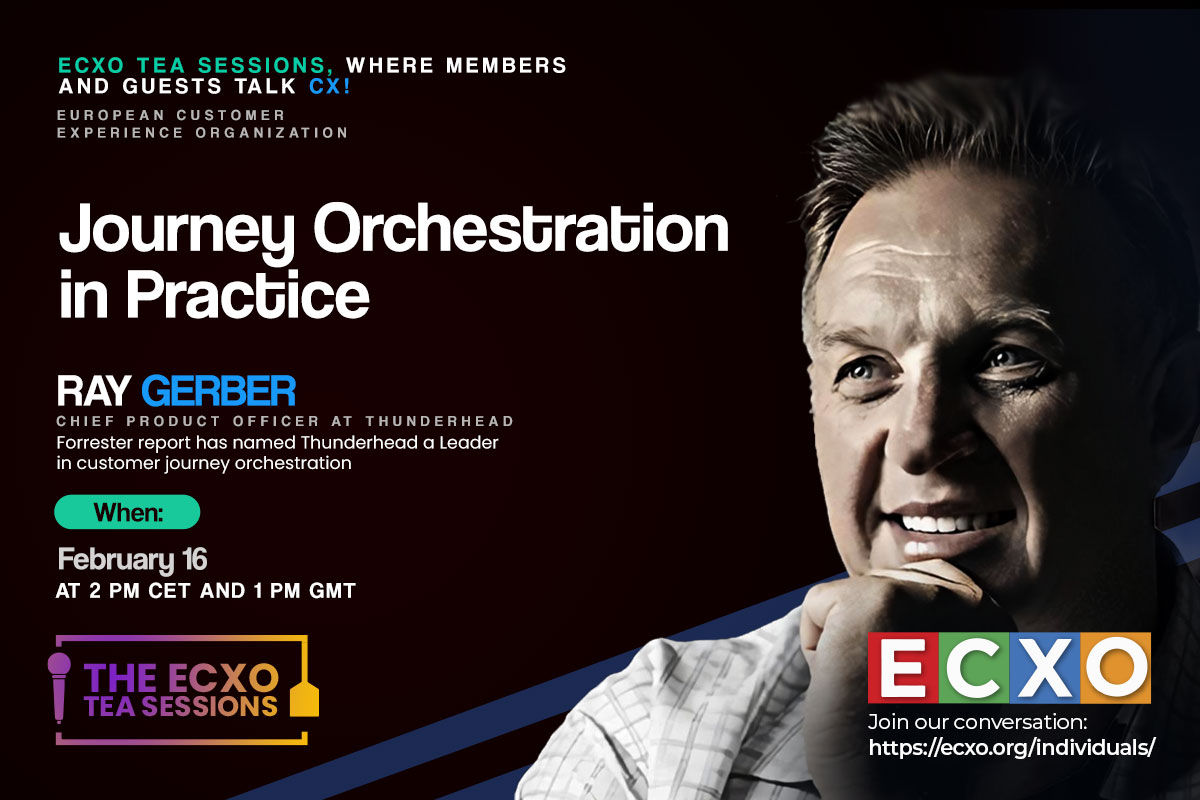 News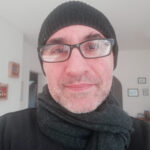 The European Customer Experience Organization (ECXO) invites you to Journey Orchestration (JO) in Practice II by Ray Gerber at Thunderhead. You are all welcome to the open-access webinar with 120 places available. On February 16, 2 PM CET or 1 PM GMT.
Read More »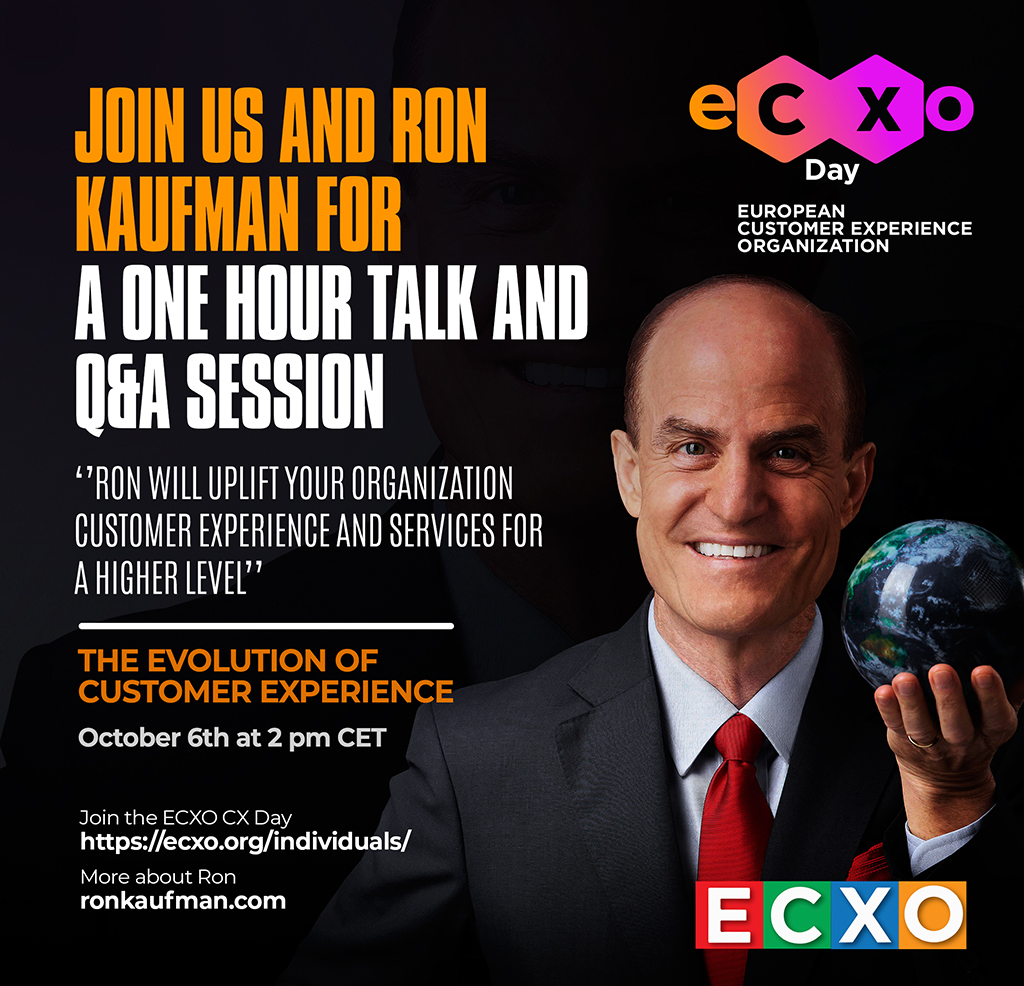 News
Ron Kaufman, one of the best Customer and Employee Experience and Services Doers and Speakers around the globe, will present for eCXo Day
Read More »
News
You are invited to our second event with the fantastic Tabitha Dunn, the Chief Customer Officer, Head of Customer Experience and Global Sales Excellence at Ericsson. 
Read More »
News
Our first speaker will be Dr. Marcell Vollmer, Partner and Director at BCG, when 14th April 7 pm CET and 6 pm UK on zoom webinars.
Read More »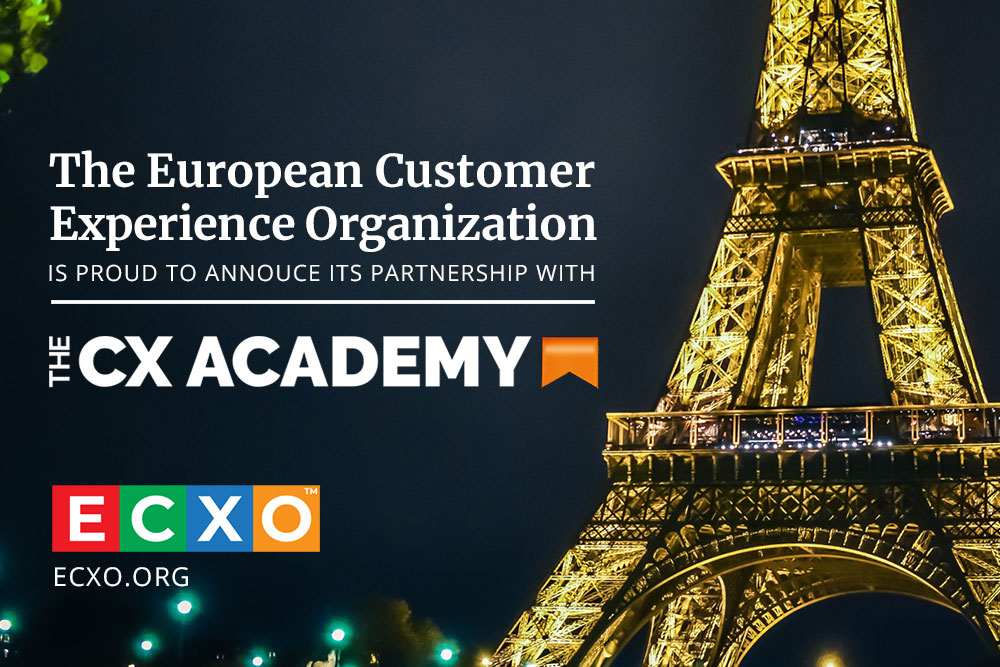 News
We're pleased that The CX Academy has chosen the ECXO – European Customer Experience Organization to be a partner of their top and practical CX education and certification program & we look forward to this fantastic collaboration
Read More »